Sebastian Fund "Chuchumbe" (2020)
Colografía
57x72 cm
Signed by the artist and numbered 6/30
Serie BOCA SORDA
WHO IS SEBATIAN FUND?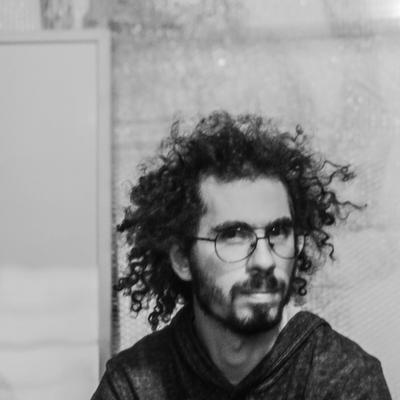 Buenos Aires, Argentina (1985). He lives and works in Xalapa, Mexico.
Began his artistic studies at the age of 16, and later specialized in ​​Engraving, while studying visual arts at the Faculty of Plastic Arts of the Universidad Veracruzana (UV). He has continued to specialize in various engraving techniques alongside various teachers, such as Per Anderson, José Luis Cuevas and Carla Rippey, Salvador Cruzado, Iván Lafontaine, Norberto Marrero and Janette Brossard, among others.
Won the Jóvenes Creadores (Young Creators) Scholarship, granted by the Instituto Veracruzano de la Cultura (IVEC), in 2010, 2012 and 2016. He became co-founder of the Médula Negra Engraving Studio in 2011.
Illustrated the cover of the book Brava y navaja by Alejandra Castro, edited by Tierra Adentro Fondo Editorial (FETA), Secretaría de Cultura, Instituto Nacional de Bellas Artes (INBA, National Institute of Fine Arts, Mexico); the dossier on the Tierra adentro magazine, which belongs to the INBA, Secretaría de Cultura, and the dossier on the
La Palabra y el Hombre magazine, which belongs to the Universidad Veracruzana. He has sporadically publicated illustrations on La Culturosa, a section of La Jornada Veracruz, a newspaper from Xalapa, Veracruz, Mexico.
Participated in more than 40 group and individual exhibitions, notably the Tokyo University of Music and Fine Arts exhibitions in Japan, 2006. The year 2021 is selected by the National System of Art Creators (SNCA) Fonca.